---
---
Jump to Recipe ↓
Spicebush Mulled Wine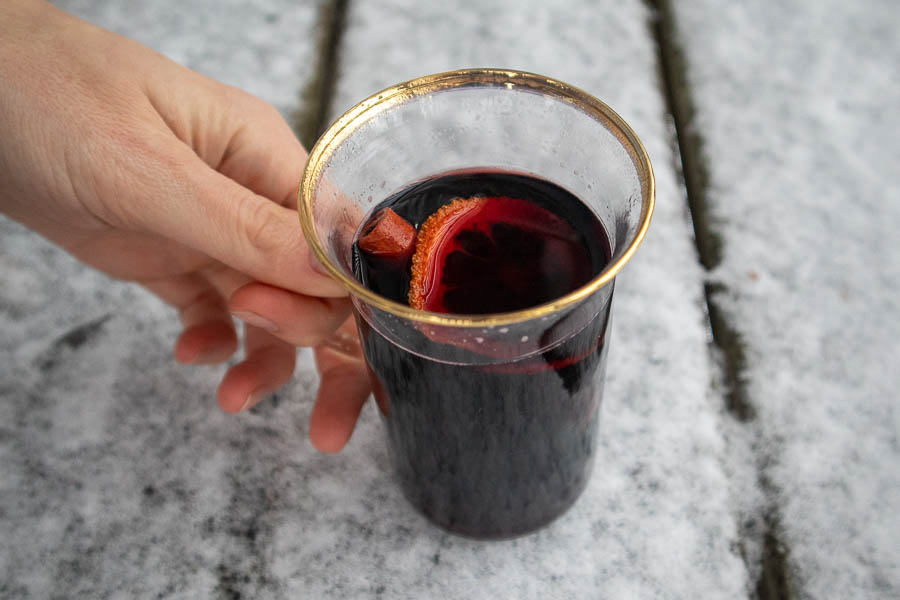 As a youth, uncultured in the ways of the vineyard, mulled wine was my first pleasant encounter with fermented grapes. When the waiter set down a steaming glass before me, I was too cold and perplexed by the idea of heated wine to resist. Even my uncultured American palate could appreciate how the spiced hot wine thawed my semi-frozen esophagus.
Despite growing older and eventually being able to stomach plain wine, I found myself pining for its mulled cousin each winter. In my quest to recreate it at home, I ran into the usual stumbling blocks. Recipes for cloying, almost syrupy drinks littered every corner of the internet. Even my noble attempts at translating French recipes left me discreetly choking on sugar-wine.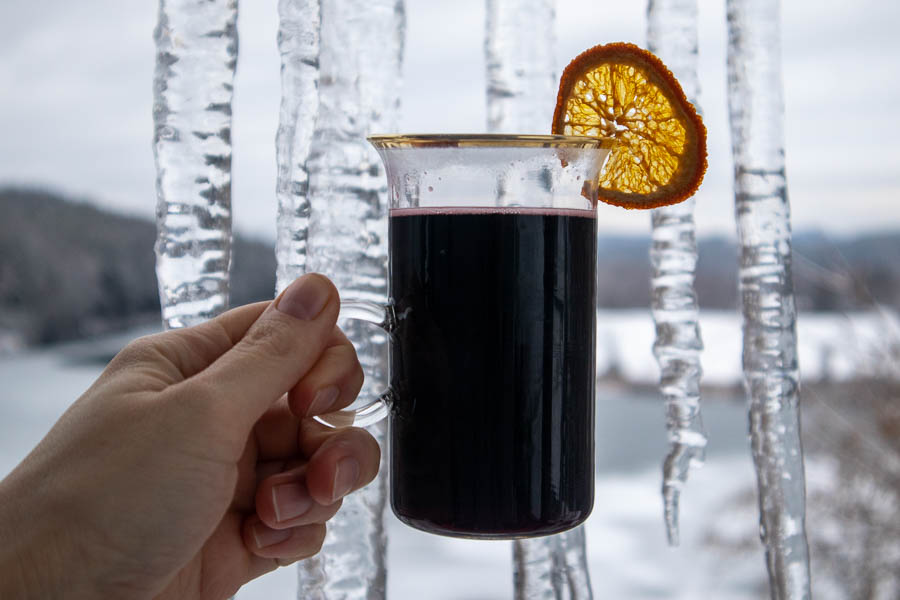 Eventually I found a delightful recipe from Cooks Illustrated, partially sweetened with brandy. After a few tweaks, I settled on the combination of mild honey and brandy to keep the drink flavorful with just a hint of sweetness. Toasting the spices beforehand helps build up the flavor. I love to use spicebush berries for a citrusy allspice note. When you have a truly flavorful mulled wine, you don't need to rely on sugar to choke it down.
The recipe below is now my go-to and has been a success at many a gathering. Although mulled wine seems to taste best after a brisk winter walk, it is equally at home during holiday get-togethers.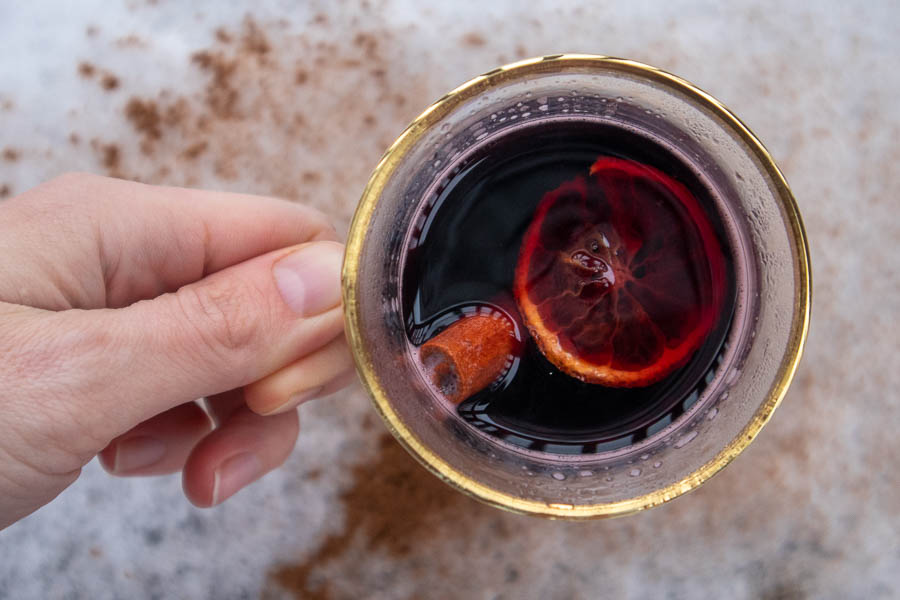 Spicebush Mulled Wine Recipe
I like to use an inexpensive Merlot here. It's not worth shelling out big bucks for wine whose flavor will be masked by spices. For the honey, I recommend a mild wildflower honey, but feel free to use any mild honey you like. If you can't stomach honey, just swap it for plain sugar.
This recipe is adapted from The Cook's Illustrated Cookbook.
Makes: 10 (5-ounce) glasses
Active time: 5 minutes
Inactive time: 60 minutes
Spicebush Mulled Wine Ingredients
3

(3-inch long) cinnamon sticks

10

whole dried spicebush berries

10

whole cloves

10

whole black peppercorns

2

(750-ml) bottles red wine

½

cup mild honey, plus more to taste

2 - 4

tablespoons brandy
Spicebush Mulled Wine Directions
Heat a saucepan that is at least 3 liters in capacity, over medium-high heat for a minute until warm, about one minute. Add the cinnamon sticks, spicebush berries, cloves, and peppercorns and toast until fragrant, about 2 minutes.
Pour in the wine, being mindful that it might bubble up in the hot pan. Stir in the honey, making sure to dissolve it completely. Partially cover the pan and bring the wine to a low simmer. Lower the heat to maintain the bare simmer and let it infuse for an hour. Take care not to boil the wine.
Remove the lid and do the best you can to scoop out the whole spices. Stir in 2 Tablespoons of brandy. Add more brandy or honey a tablespoon at a time, as desired. The mulled wine should be well-spiced with just enough sweetness for a pleasant hot drink.
Once you're satisfied with the flavor, ladle it into heat-proof glasses or mugs. Serve right away.
---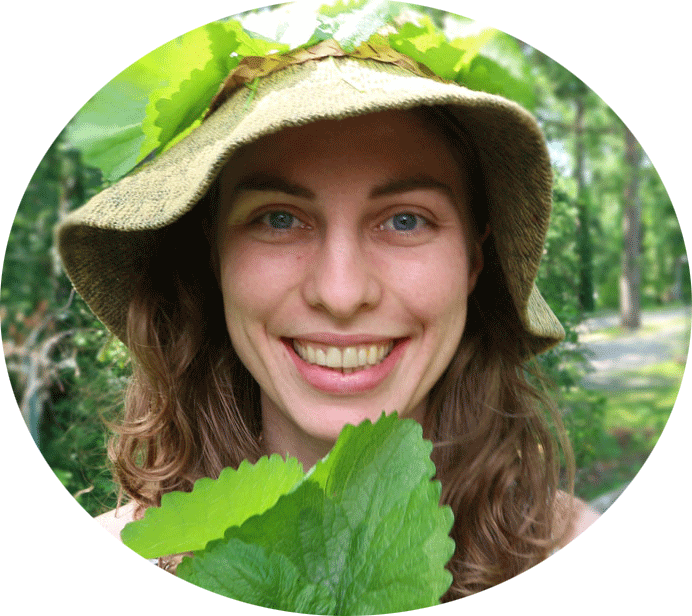 ---
More Spicebush Posts