Have you ever been tipped off about the edibility of dandelions, eager to harvest the bounty of food growing in your very own lawn, only to spit out the first bitter leaf that graced your tastebuds? Many foragers mistake edibility for desirability, leaving them disappointed at the unpalatable, yet technically edible foods that they harvest.
Here at Fresh + Foraged, we focus on abundant wild foods that are not only edible, but packed with flavor and nutrition. We are here to guide you on a culinary journey to appreciate the finest flavors of the wild through dishes that are easy to recreate at home.
Follow along as our flavor palate rotates with the seasons, traveling from the succulence of young wild greens to the pungent earthiness of the black walnut!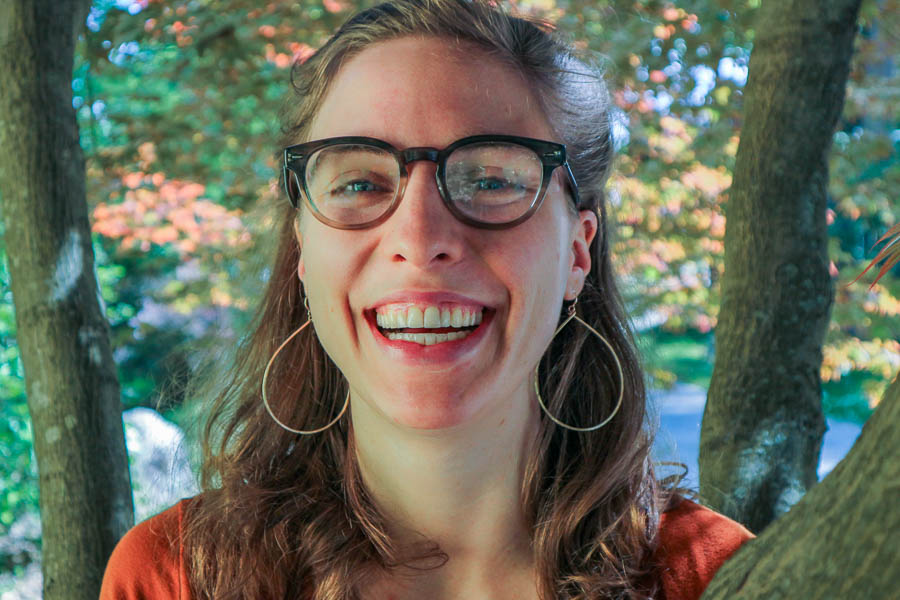 About Carolyn
Although some postulate that she emerged fully formed from the damp forest earth, Carolyn led a nature-filled childhood in the woods of New England. Her wild food prowess has thankfully evolved from the 'moss smoothie' days of her youth, where four-year-old Carolyn would present unsuspecting strangers with flimsy paper cups full of moss, touting their health benefits and vast array of flavors. Chocolate was always a favorite.
These days she focuses on developing recipes featuring abundant and invasive wild foods, highlighting their delightful and intriguing flavors. The ephemeral nature of most wild foods presents a unique challenge that she engages with through preservation methods such as fermentation as well as vinegar, honey, and salt based preservation. She encourages the harvesting of weedy and invasive foods as a means of healing our connection with the earth and delighting our taste buds.
Carolyn has been harvesting and preparing wild foods on an almost daily basis since 2017 when she spent a year apprenticing with botanist and forager Abby Artemisia. From there her voracious curiosity led her on a never-ending quest of wild foods discovery. Carolyn now teaches foraging and wild food classes in the Asheville area. Subscribe to the Fresh+Foraged newsletter to be the first to know about upcoming classes and events!
You can view more of her illustration and graphic design work over at Studio Gooz or on Instagram.